In May 2021, students from Vernon Public Schools in grades 6-12 participated in the Youth Voices Count Survey on youth lifestyles, substance use, mental health, bullying, and related risk and protective factors. Survey data was collected during the COVID-19 pandemic, while schools were in a hybrid learning format. The overall response rate was 80.13%.
Click here for Vernon Youth Voices Count Survey Summary Results 2021
From the survey we discovered that the majority of Rockville High School Students do NOT use drugs and alcohol.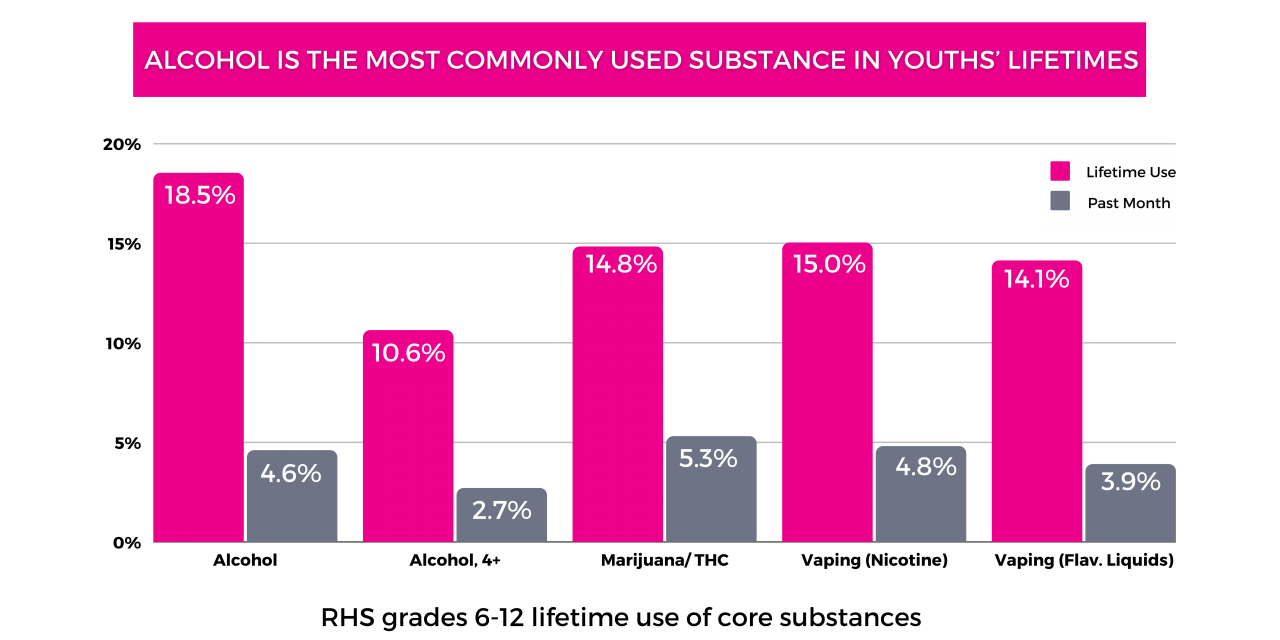 However there is still work to be done.
Source: Vernon Youth Voices Count Survey Results, RHS 2021
Revised November 2021