On Friday, November 15th, 2019 The Vernon ROCKS Coalition held our Annual Community Basketball Tournament.  The yearly event aims to provide youth with a safe, healthy and entertaining activity on their Friday night and demonstrate that there are alternatives to using substances.
The tournament had over 45 players, comprised of 9th-12th- grade students playing 3-on-3 with officers from the Vernon Police Department and staff from Rockville High School, reminding students that they have positive adult role models in the community that they can go to when they need help or just need to talk.
The coalition would like to thank everyone who participated and helped make the event possible!
Pictured Below: RHS students play against the Vernon P.D.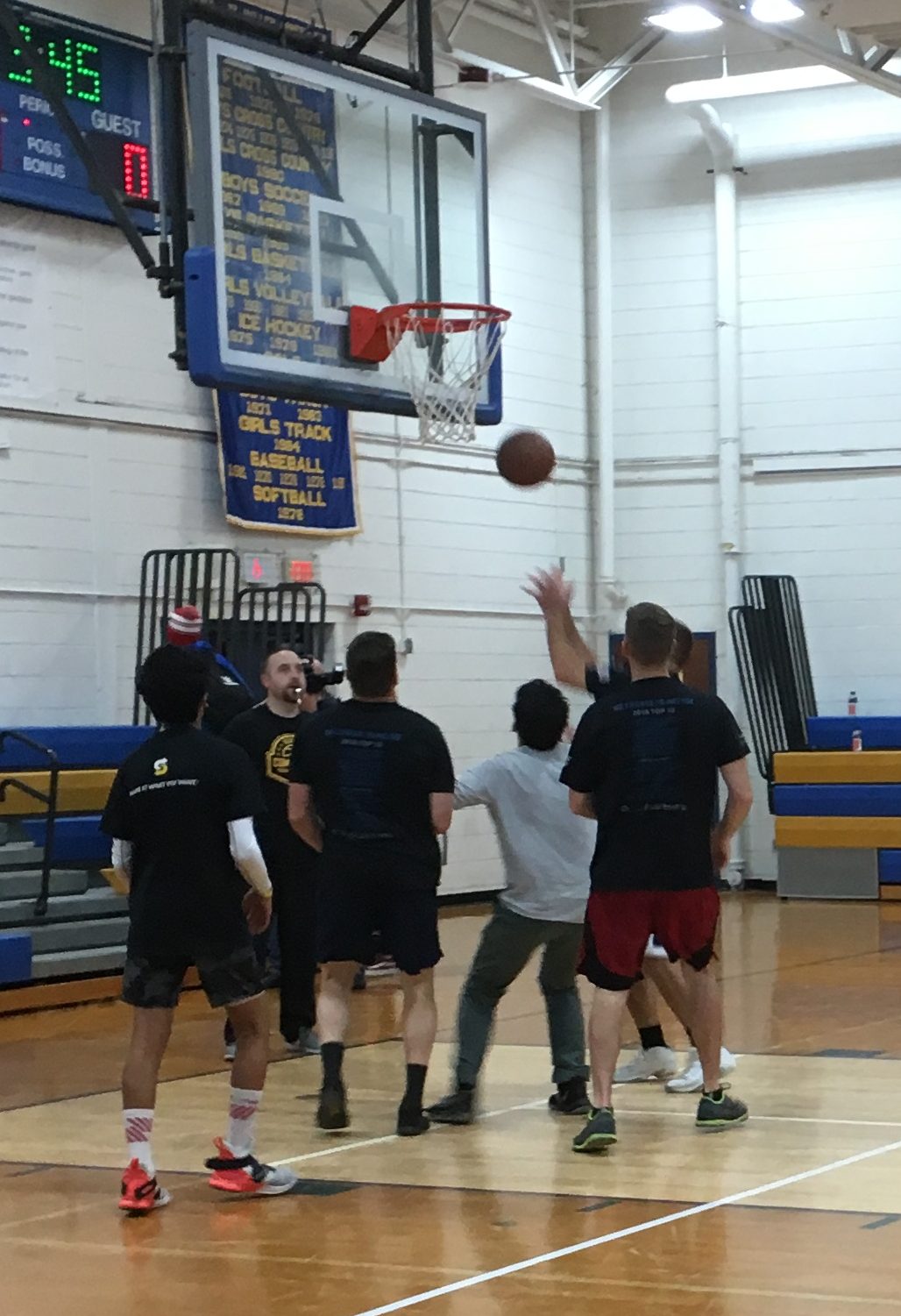 Members of Real Talk and Coalition Youth Advocate manage the brackets
Members of Real Talk running the registration table!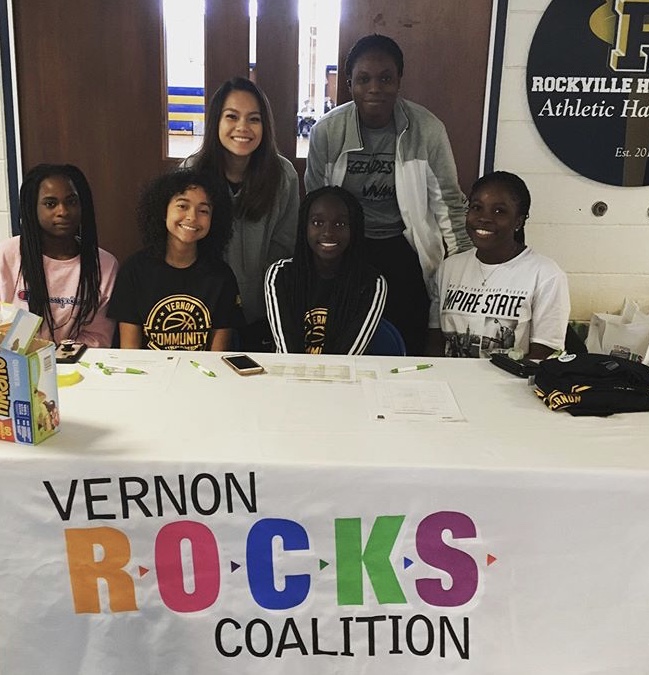 Local statistics on the beverages to remind the youth that the majority of their peers do not partake in substance use.


2019 Tee- shirt logo which was on shirts given to all participants