Naloxone (Narcan) is a non-addictive, life-saving drug that can reverse the effects of an opioid overdose when administered in time. If someone you know is overdosing on an opiate (opioid prescription drugs or heroin), Narcan can be used to reverse the overdose. For more information about the drug, visit Narcan.com.
Vernon ROCKS and other local agencies are providing free training to citizens to learn how to administer Narcan. Oftentimes, there are free Narcan kits available for participants after completing the training. For more information or to register for the next Vernon ROCKS sponsored Narcan training, Contact us.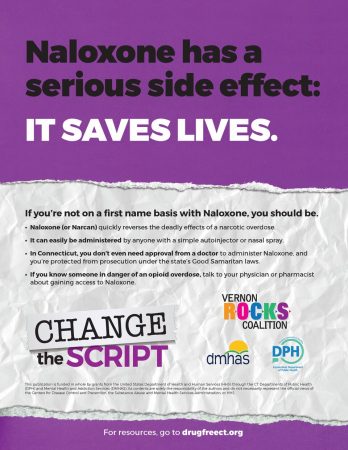 You can also obtain a prescription for Narcan from your doctor or local pharmacy. Zoom in on the map below to find a pharmacy in your area where you can access Narcan.