International Overdose Awareness Day is held across the world on August 31st to raise awareness of overdose, memorialize those we've lost to addiction and reduce the stigma associated with drug misuse. The Vernon ROCKS Coalition aims to reduce the stigma surrounding overdoses and provide education to prevent overdoses from occurring.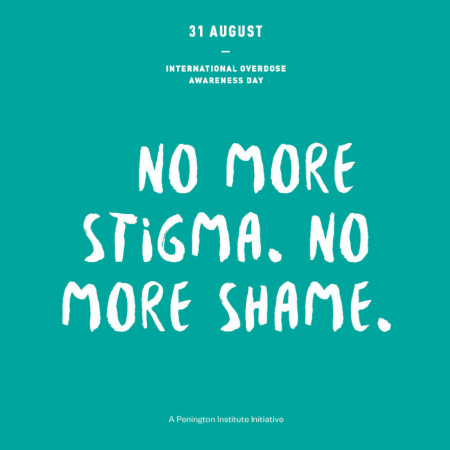 Visit our GET HELP page for more information
According to data provided by the CDC, overdoses are higher this year, Connecticut has experienced a 15.3% increase in the number of reported overdose deaths from January 2019 (1,087) to January 2020 (1,253) compared to the national average of a 6% increase. Opioids were the most common drug with 50,704 opioid overdoses reported in January 2020 throughout the United States.  Internationally, North America continues to experience the highest drug-related mortality rate in the world, accounting for 1-in-4 drug-related deaths globally (IOAD).
Additionally, the pandemic has challenged us all and has been correlated with rising overdose rates. People with substance use disorders often see their addictions heightened when they are isolated and feel disconnected. It is often said that "the opposite of addiction is not sobriety, it is connection". The pandemic made connections extremely challenging and left some without options for their personal supports, such as their family and friends, and vital interactions, like their NA groups. In addition to feeling isolated, which can increase a person's usage, there are other factors like using alone, so they do not have someone to administer Narcan or call for help if they are at risk for overdosing. The United States has seen Overdoses increased up to 42% per month during the pandemic, as compared to the same months in 2019.  
Signs of an Overdose
An overdose can look different depending on the substance that was used, we have listed common signs for alcohol, depressants, opioids, stimulants, and psychoactive substances.